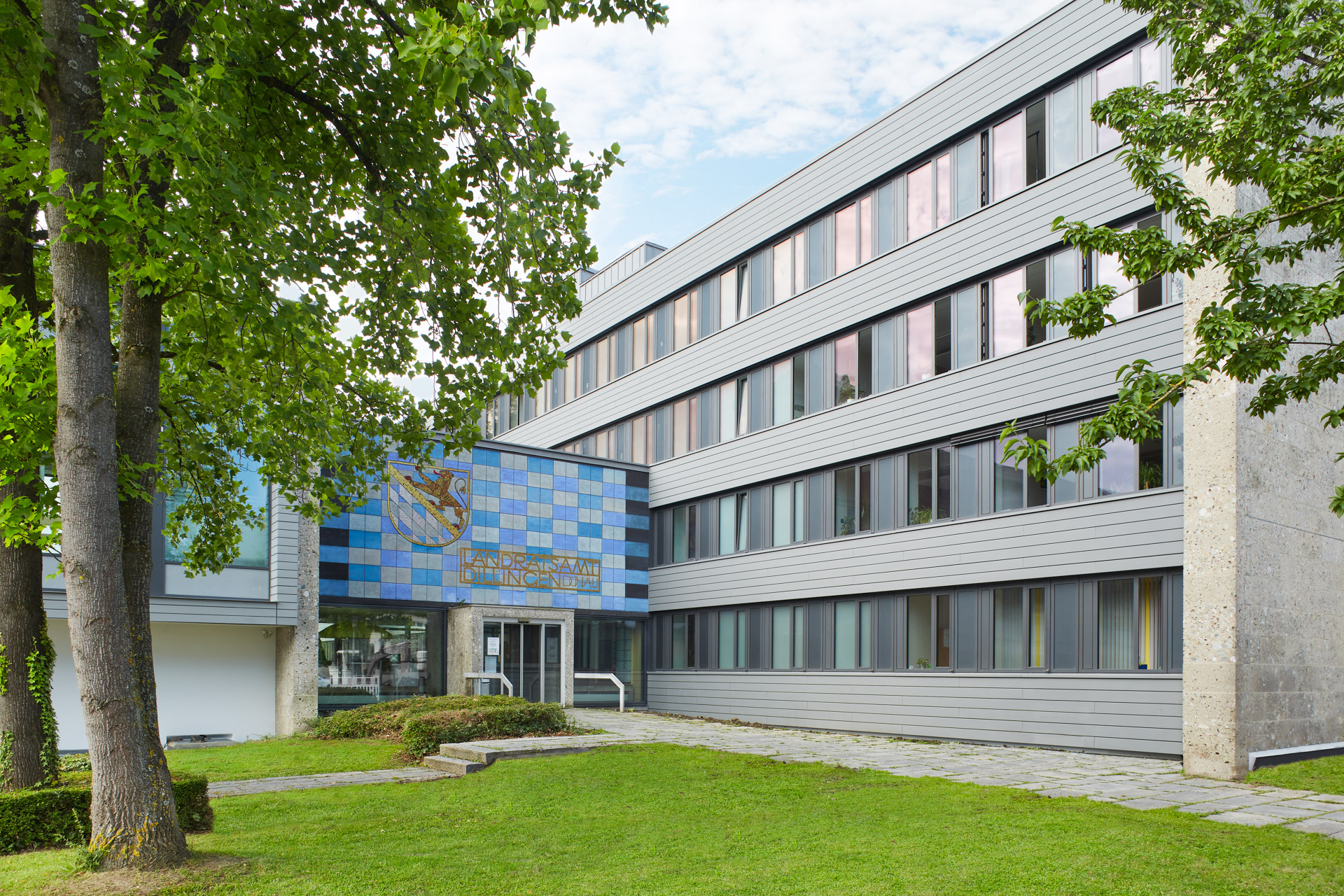 Deck-In-Vent: Development and demonstration of ceiling-integrated fans as part of the building refurbishment of the Dillingen district office
Contact:

Funding:

BMWi - PtJ

Partner:

Karlsruher Institut für Technologie (KIT) - IEB - fbta

Landkreis Dillingen a. d. Donau

Bergische Universität Wuppertal (BUW)

Industriepartner

Start Date:

Juli 2018

End Date:

April 2023
Project Description
The starting point of the project was the challenge of ensuring an acceptable indoor climate in summer without active cooling or air conditioning as part of ambitious renovation measures at an administrative building in Dillingen. The overarching goal of this joint project led by fbta and funded by the BMWi with university and industry partners is therefore the development and first demonstration of ceiling-integrated fans to increase user satisfaction and support night ventilation in the administration building.
The effect of the developed ceiling panels on user satisfaction and the user behaviour resulting from the installation was analysed by surveying the employees of the Dillingen district office. The employees were initially surveyed in summer 2018 before the refurbishment. Overall, the assessment was predominantly negative, with a high level of dissatisfaction with the temperature conditions in particular. A second survey after the refurbishment showed that the ceiling fans were generally considered effective and had a positive effect on the indoor climate.
In order to validate the effect on user satisfaction, additional user acceptance studies were conducted in the LOBSTER room climate test stand at KIT. The results show a general acceptance and high comfort of the participants with significant difference between the configurations with and without ceiling fan. The influence of the temperature on the perception of the indoor temperature is more pronounced than that of the adjustable air speed and the direction of the airflow.